KITFT are super excited to announce that Fastjet have joined the party!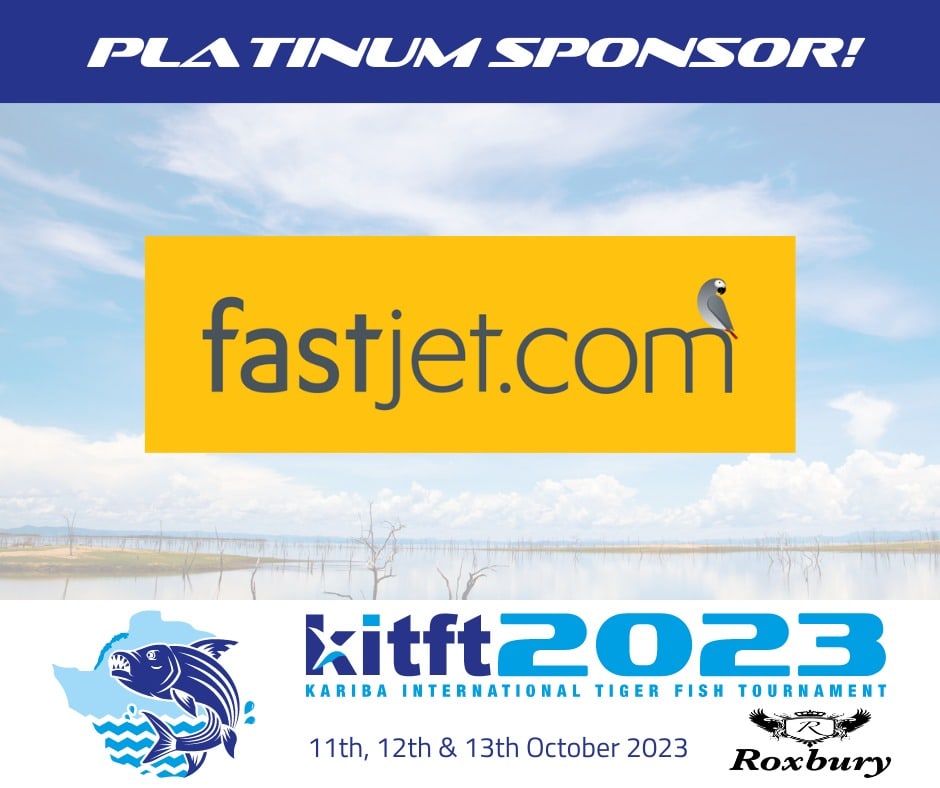 KITFT are super excited to announce that fastjet have joined the party! They join us as Platinum Sponsors but we guess you could call them the Official Airline of the Tiger Tournament. We are incredibly grateful to Fastjet for their support for such a prestigious event. We are sure they will have some amazing giveaways at their weigh bay so plan accordingly.
Anyone who has travelled the Kariba road recently will relish the thought of flying past all those big lorries. Well now you can, with Fastjet! Did you know that they have regular flights to Kariba from Harare and Victoria Falls? No more sitting behind slow moving traffic in the Makuti hills. Flying from Harare is just a hop skip and a jump and you there. You'll be ready to get on the water and catch a beast while your mates, who drove, are hot and sweaty and needing a day to catch up.
Book flights online here https://fastjet.com
Show them some love by following them on social media:
https://www.instagram.com/fastjetofficial
#KITFT@62 #WeLoveOurSponsors#TigerFishing#fastjetForEveryone