Ezytrack Recorded Statistics KITFT 2023
wdt_ID
Statistic
Day One
Day Two
Day Three
1
Fastest Boat
133 km/hr
Charter X Thuli Petroleum
124 km/hr
Charter X Thuli Petroleum
131 km/hr
Charter X Thuli Petroleum
2
Max distance covered by a single boat
337 km
276 km
352 km
3
Total Fleet Milage for the Day
10,973 km
11,044 km
10,367 km
4
Total Accumulative Fleet Mileage
10,973 km
22,017 km
32,384 km
1st Placed Team
Charter X Thuli Petroleum
89.34 points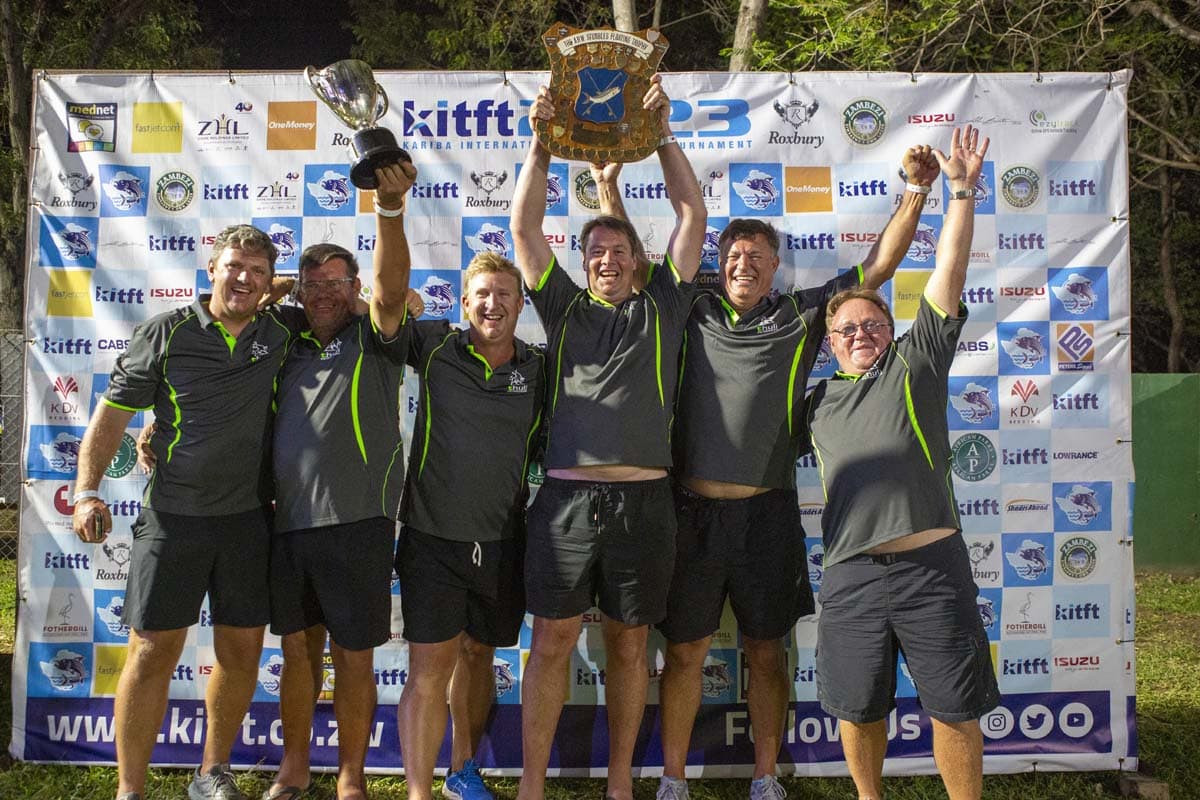 2nd Placed Team
Hyena Sunrisers
89.22 points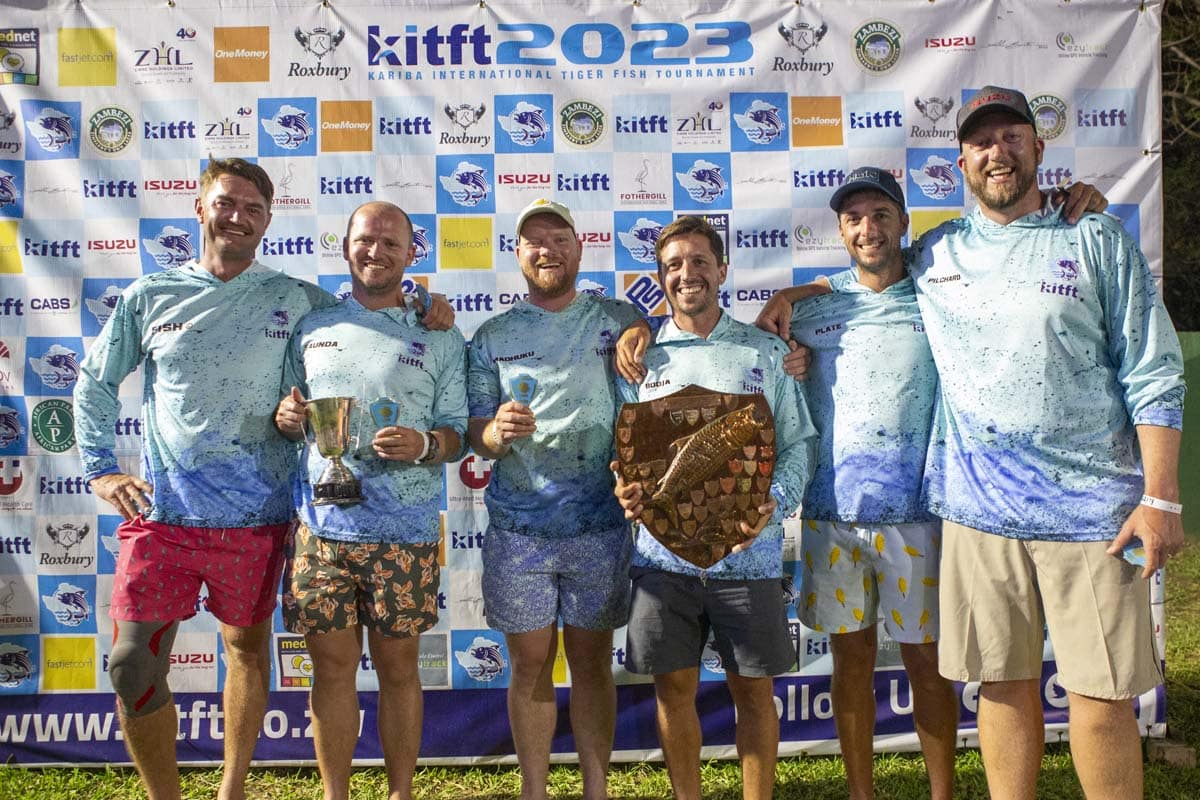 3rd Placed Team
Fin's Fishing
78.81 points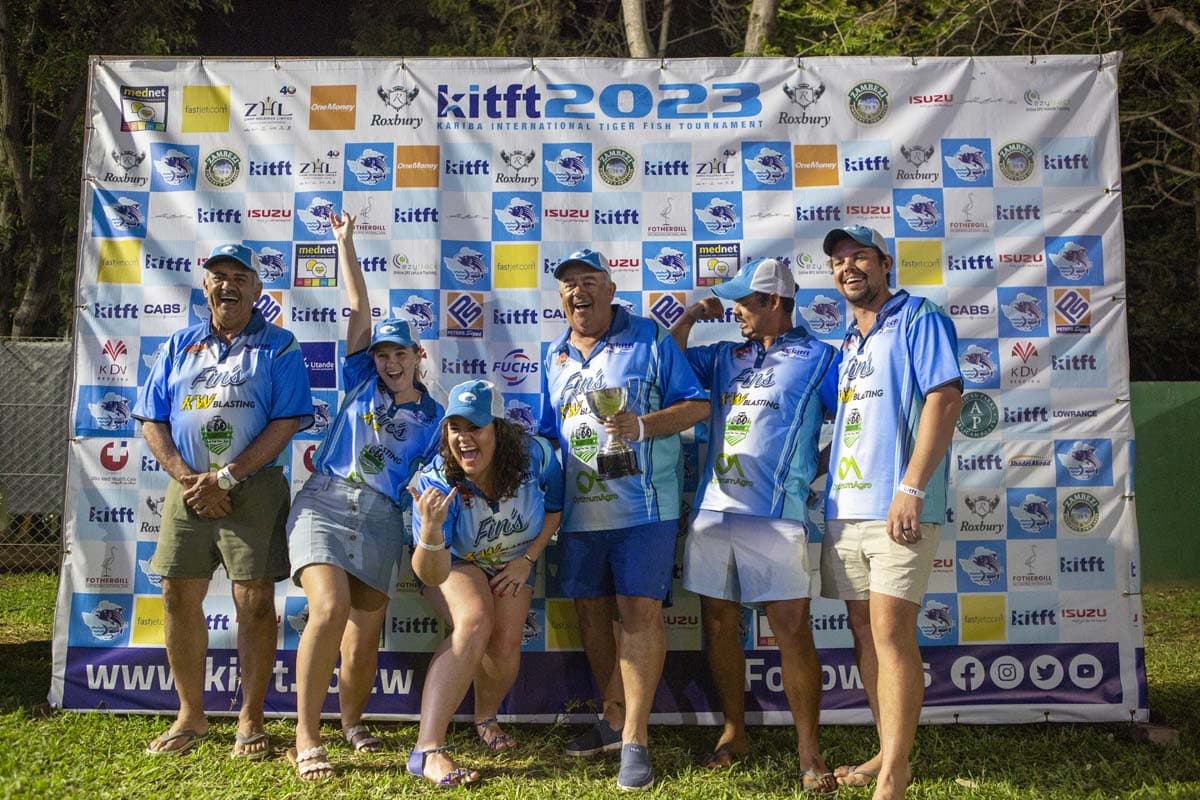 4th Placed Team
Zambezi Drift
74.38 points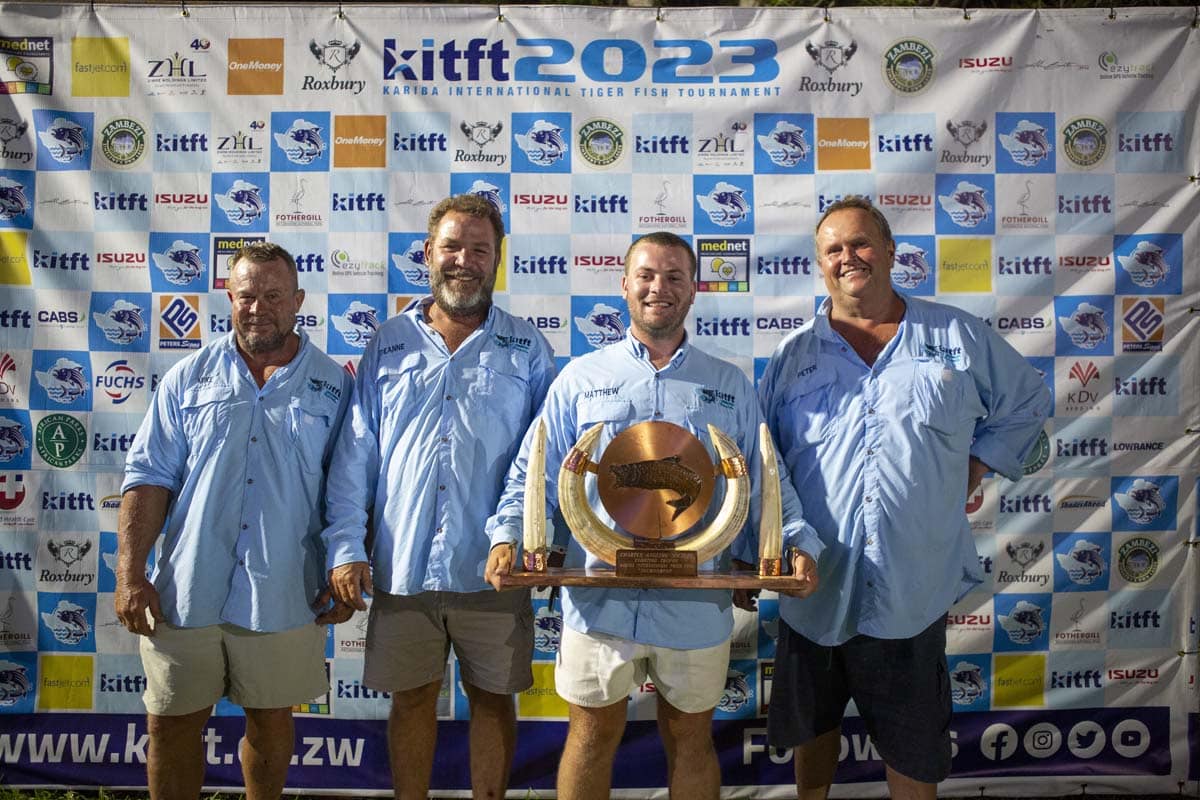 5th Placed Team
Polachem Agri Anglers
71.68 points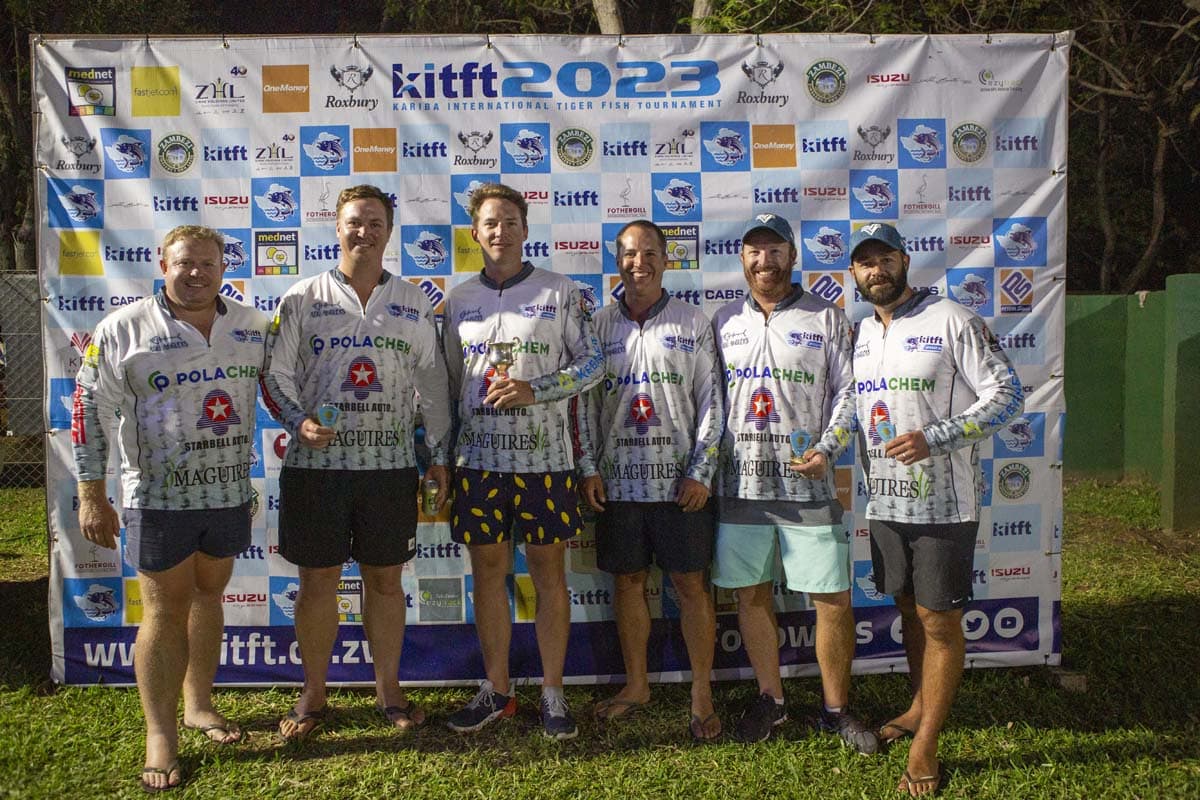 6th Placed Team
Shereni Transport
69.07 points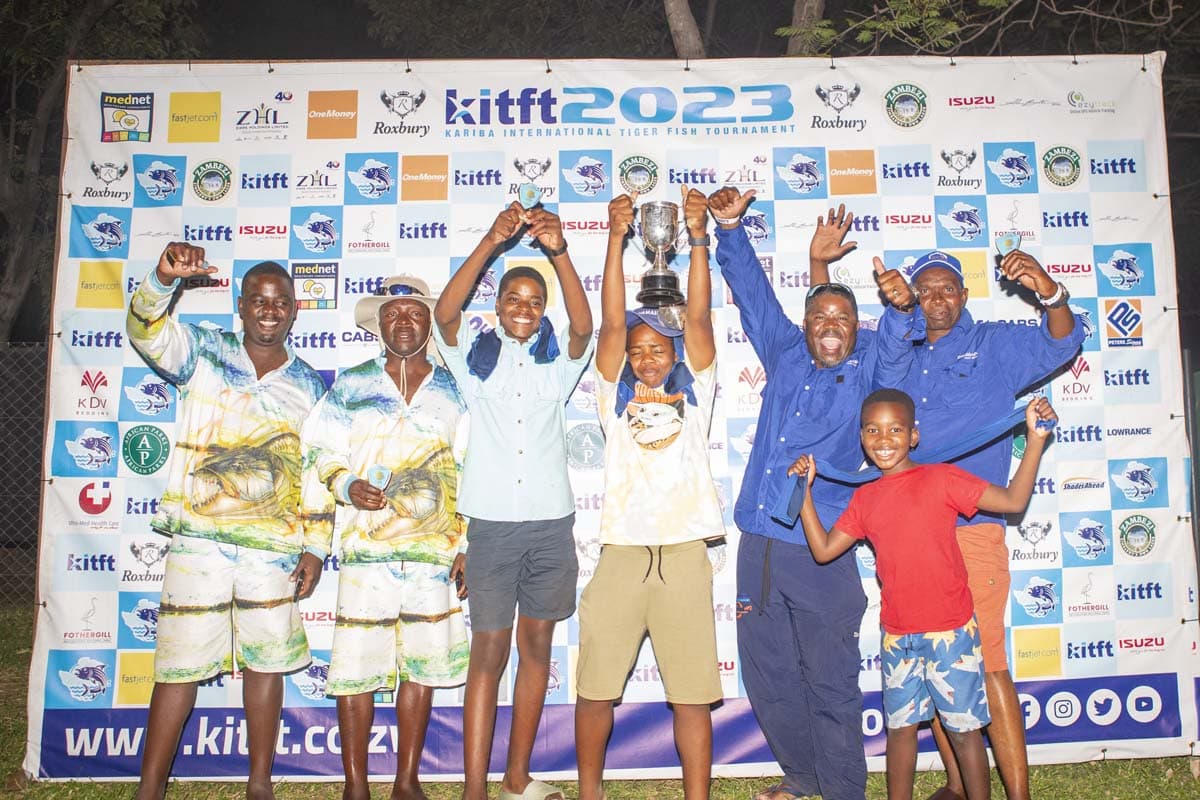 7th Placed Team
Mapochas
65.80 points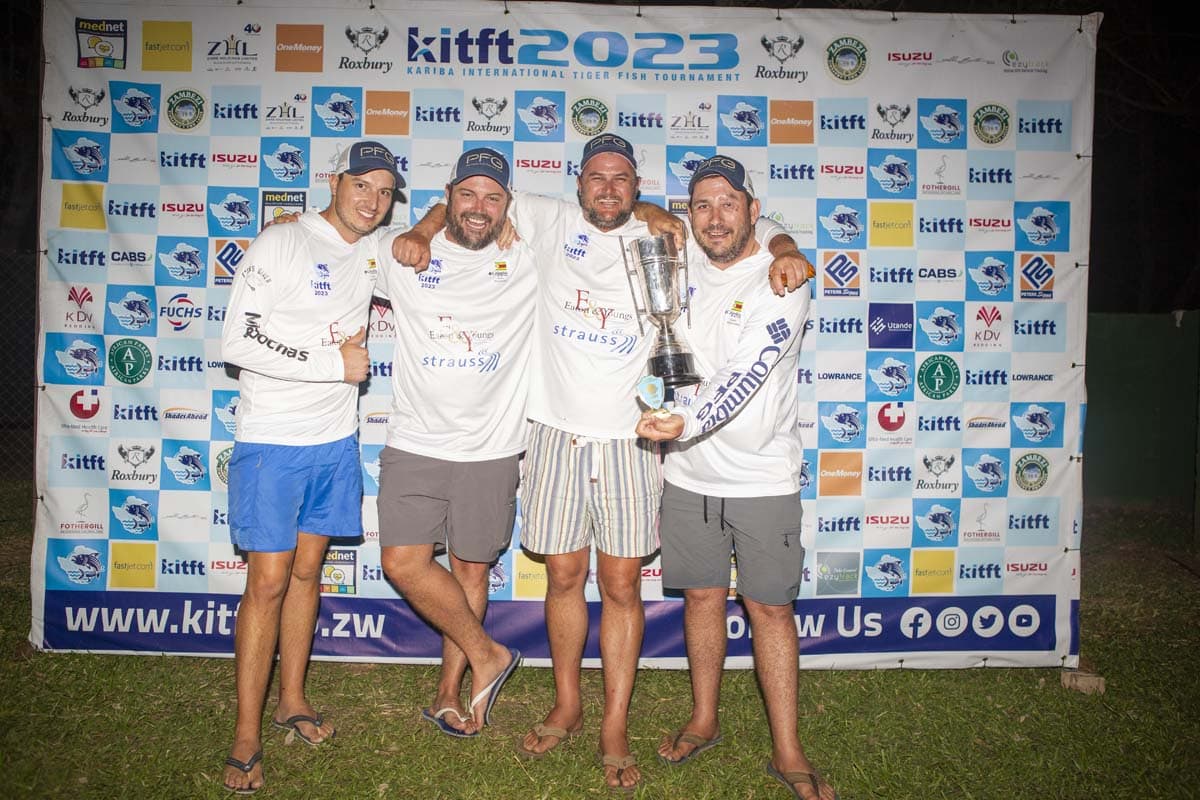 8th Placed Team
Fossil Group
63.56 points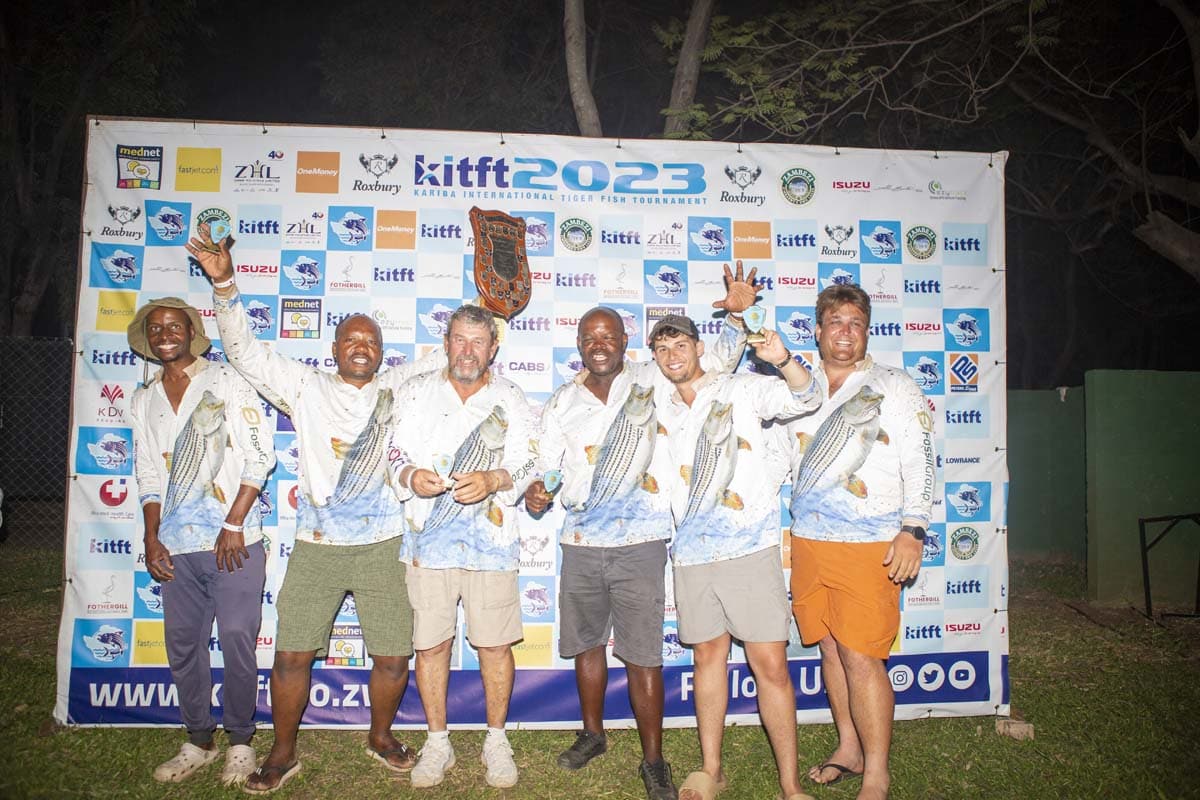 9th Placed Team
Fin Hook
59.08 points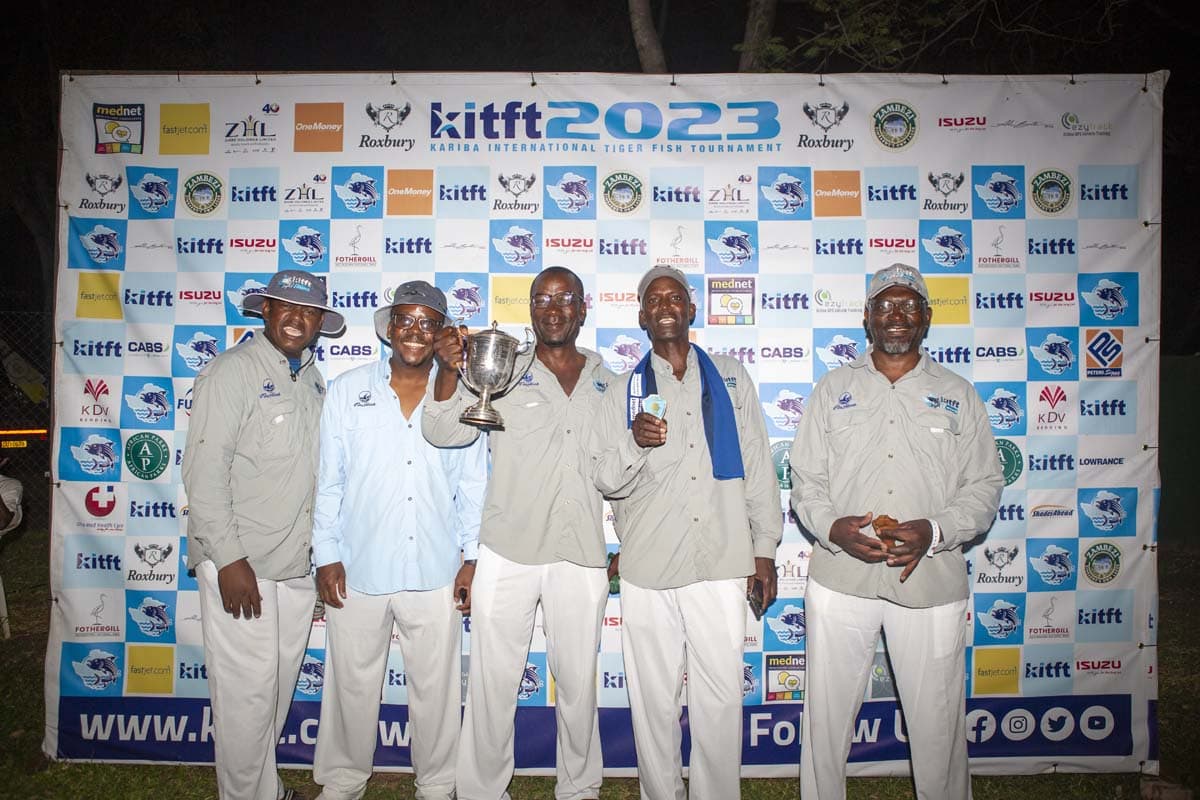 10th Placed Team
Pakaipa
58.27 points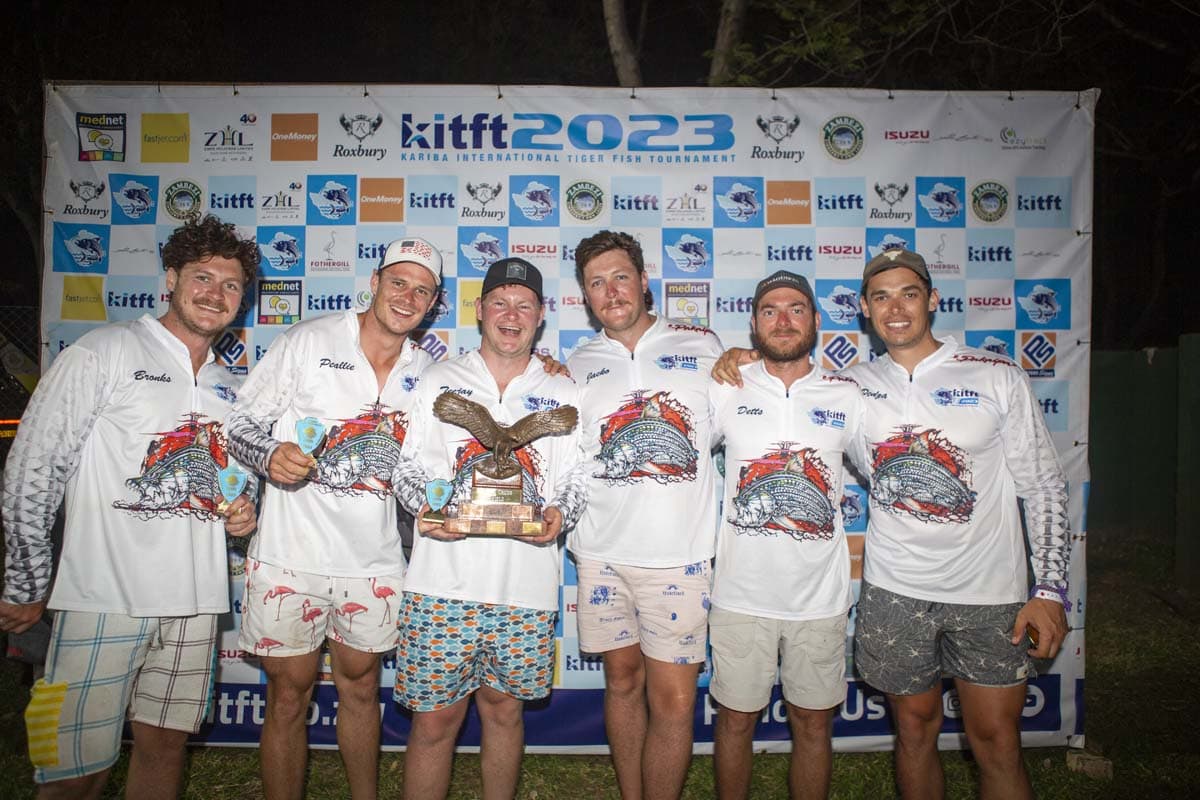 Autoparts Trophy
Best Weighbay
Zambezi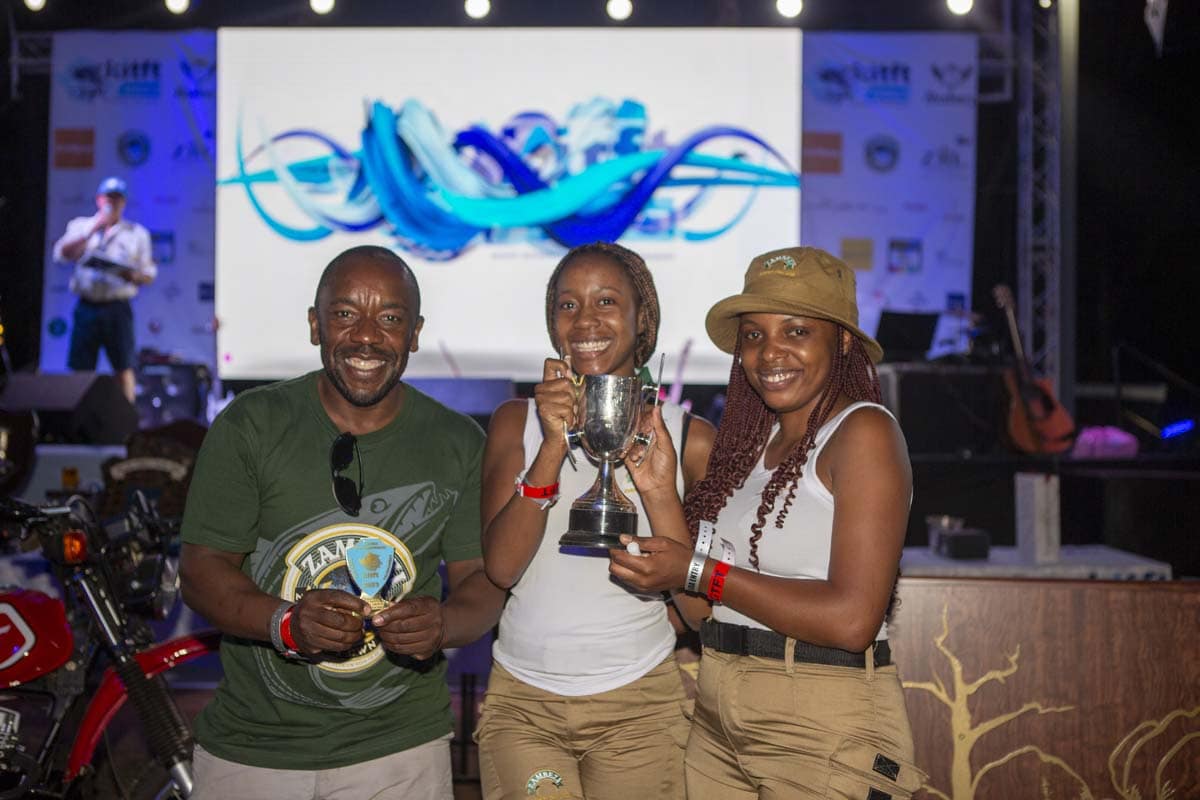 Ray Murrell Trophy
43rd Place
Harris & Ace - 14.88 points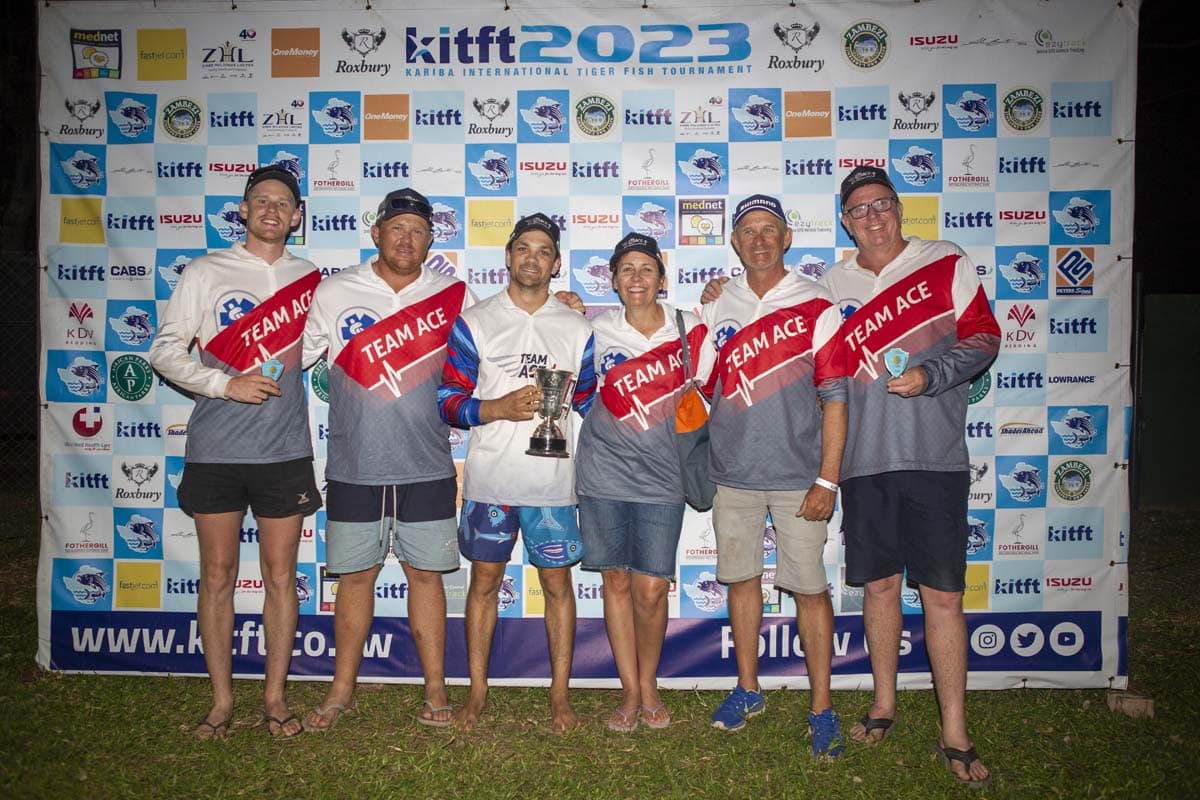 Keays Trophy
Most Teams Entered by Club
Charter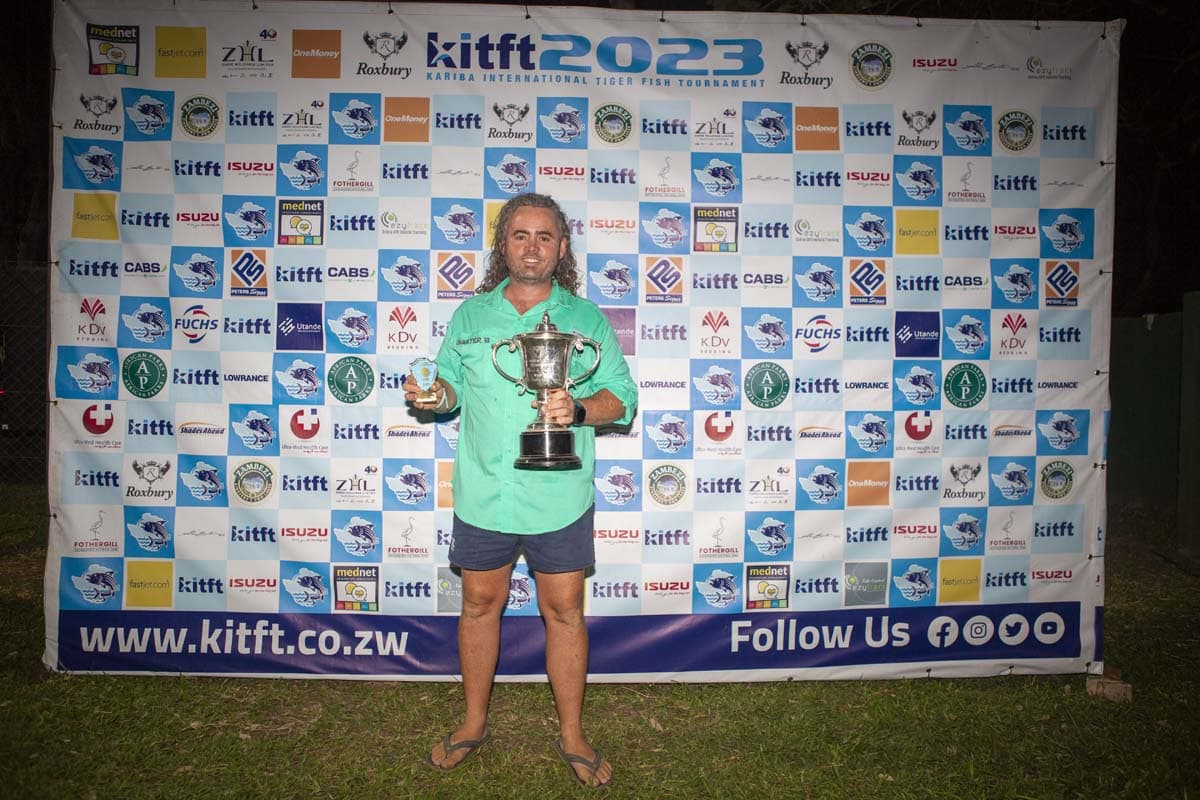 John Austin Trophy
Ladies Largest Fish
Shae Trivella - 61 cm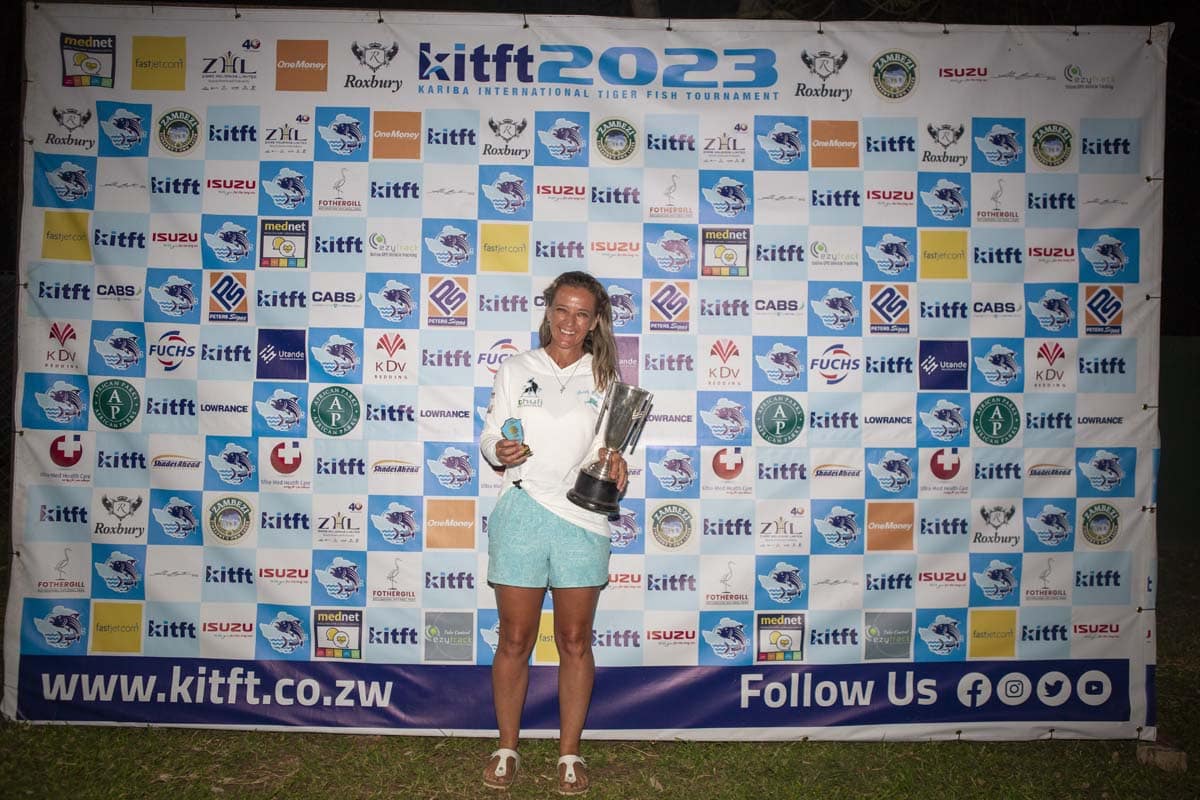 Bey Trophy
Individual Ladies Most Points
Jamie Haasbroek - 8.05 points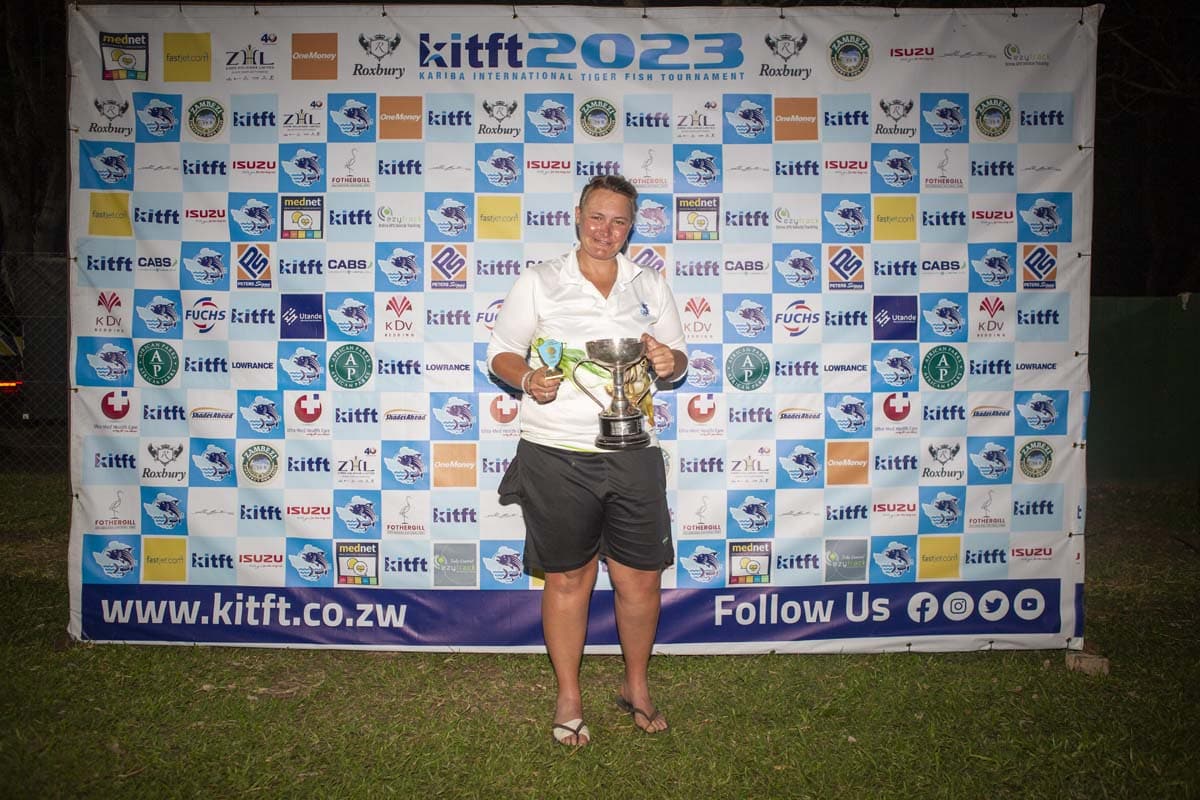 P Van Heerden Trophy
Longest Fish Day 3
Matthew Dettmer - 62.5cm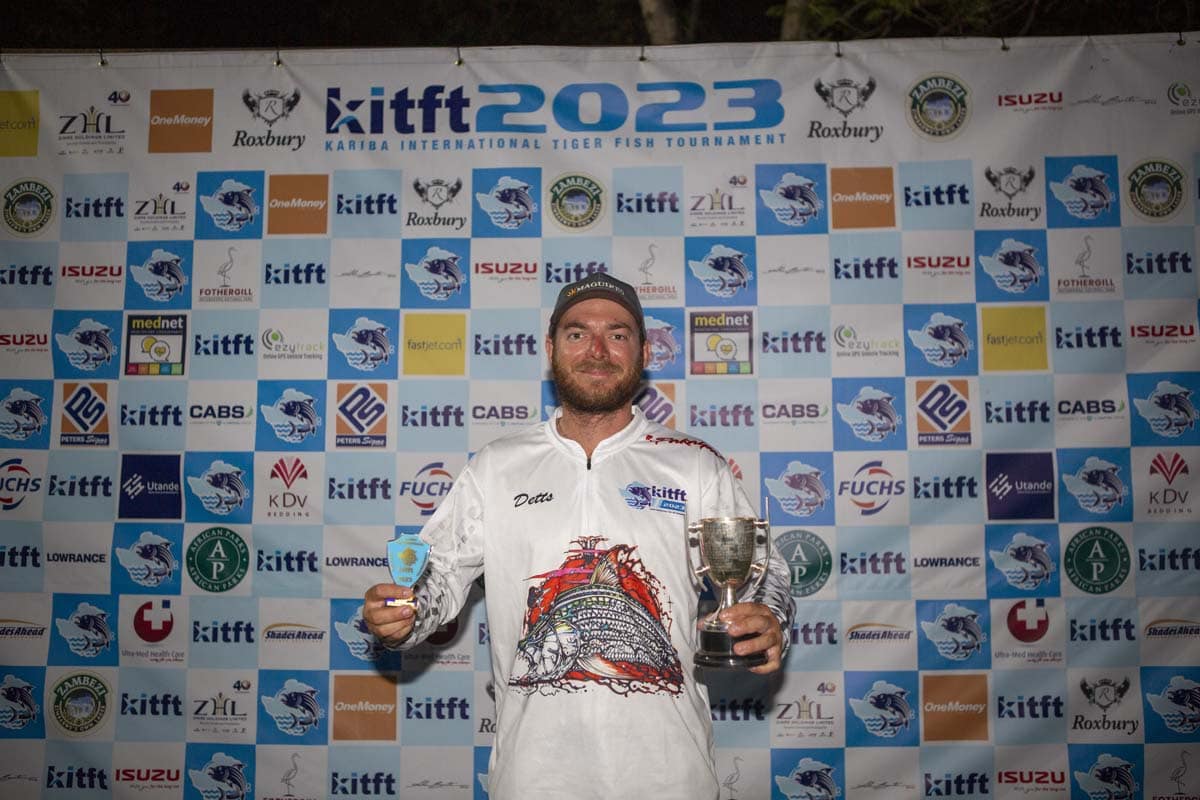 Fishermans Corner Trophy
Individual Total Points
Colin Berl - 52.81 points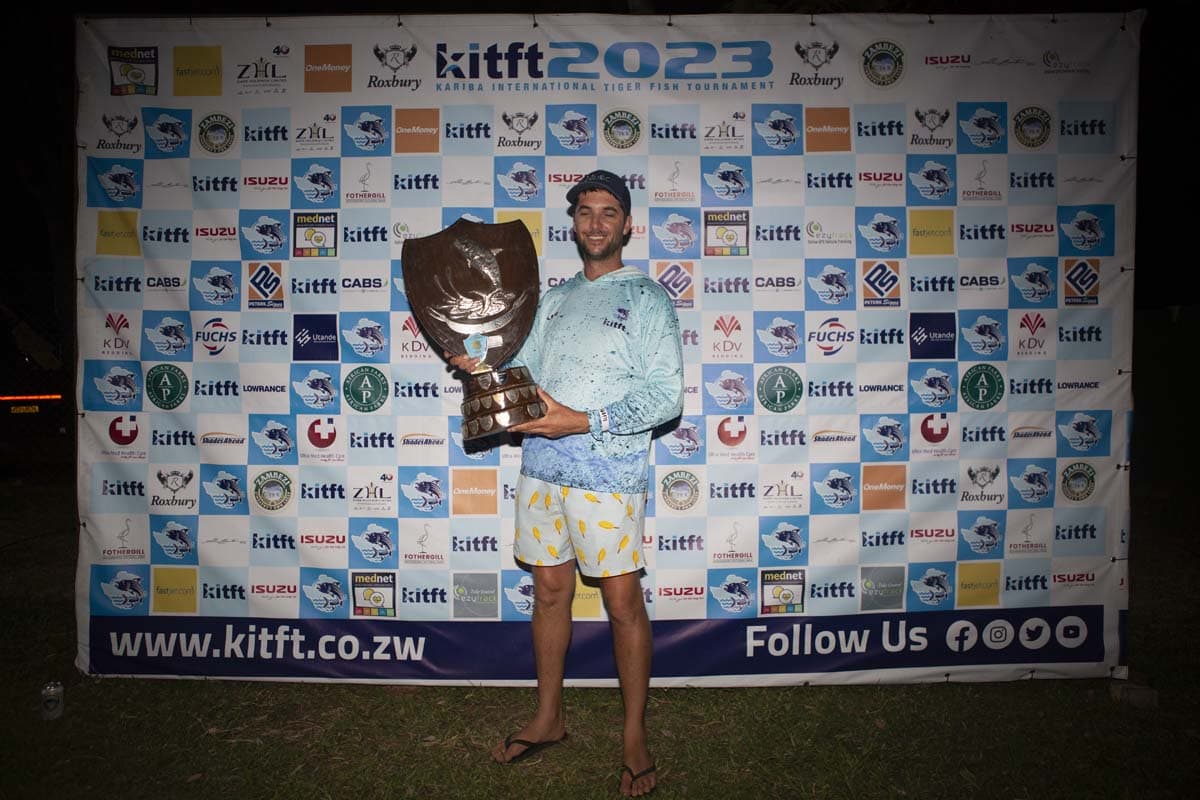 Fulton & Evans Trophy
Individual Largest Number of Fish
Angus Light - 29 fish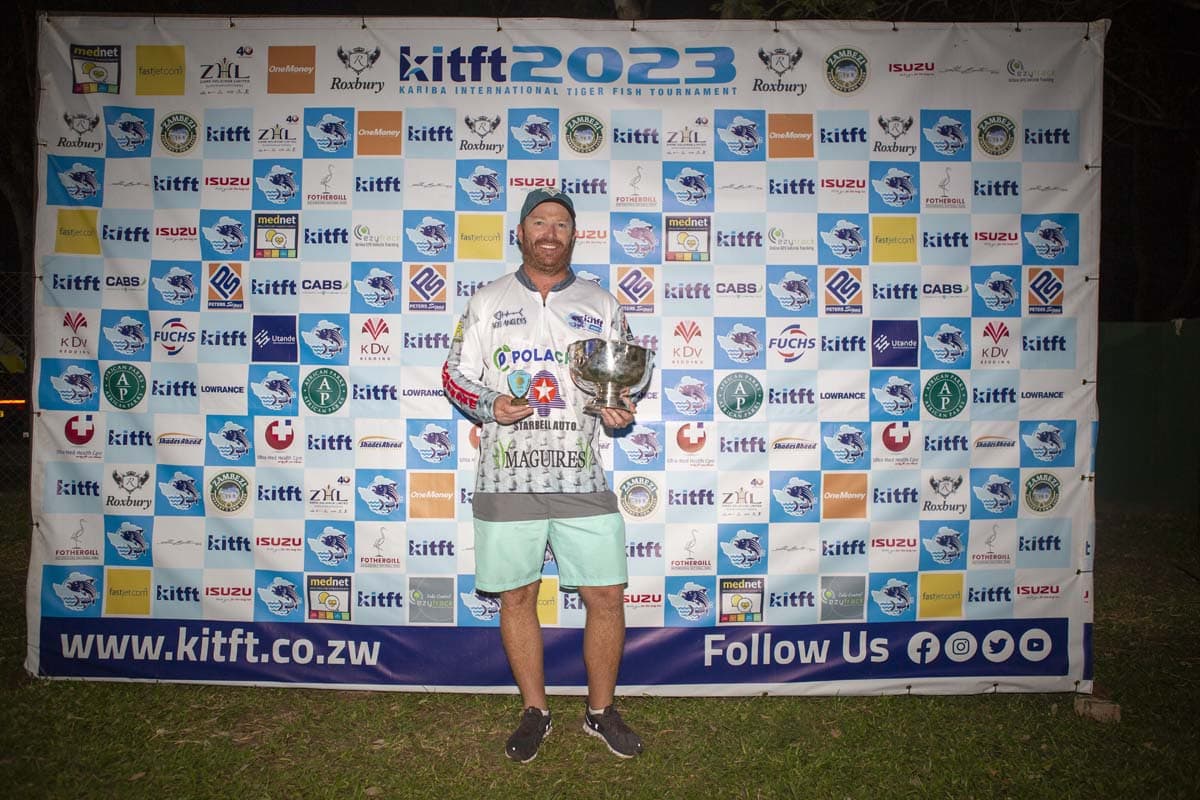 Kodak Floating Trophy
Ladies Team Highest Points
Khayah Fire - 25.42 points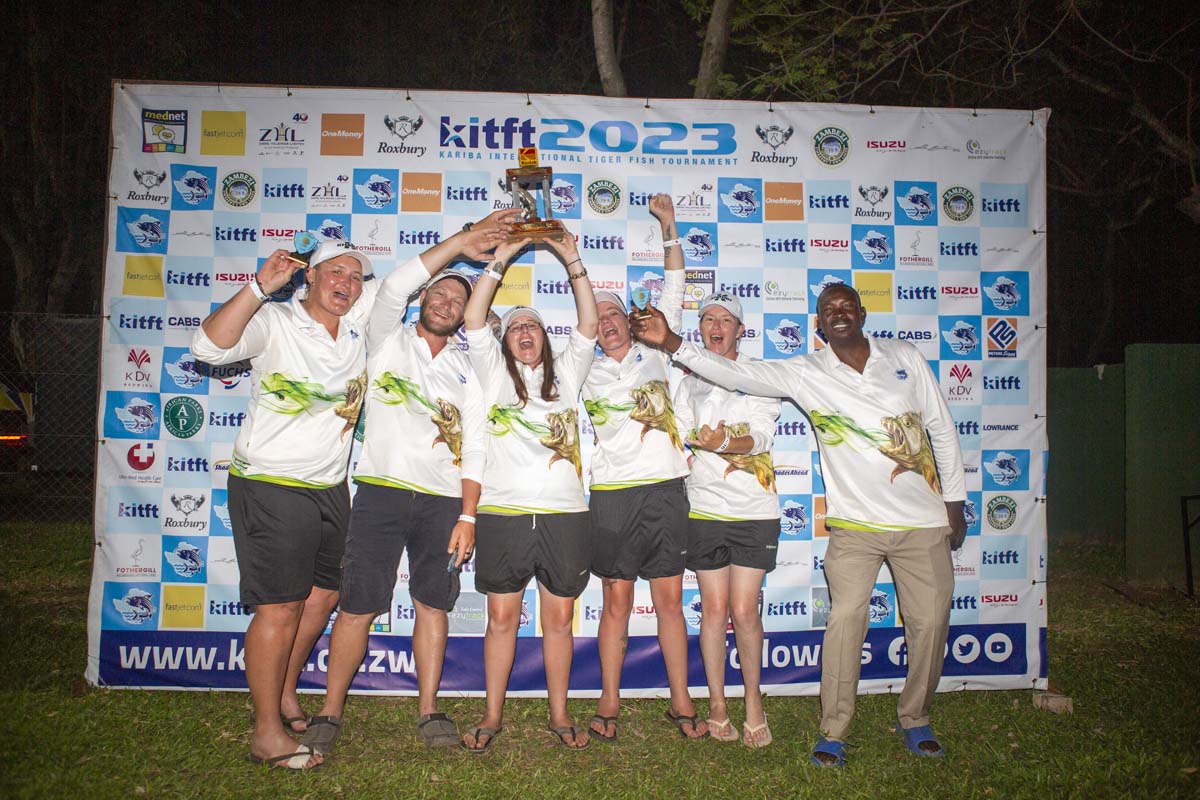 Rory Battis Trophy
Team Heaviest Catch on any One Day
Zambezi drift - 42.02 points
Paulsen / Sir Roy Welensky Trophies
SADC Team / Non Zimbabwean Score
Hamba Bamba D - 46.18 points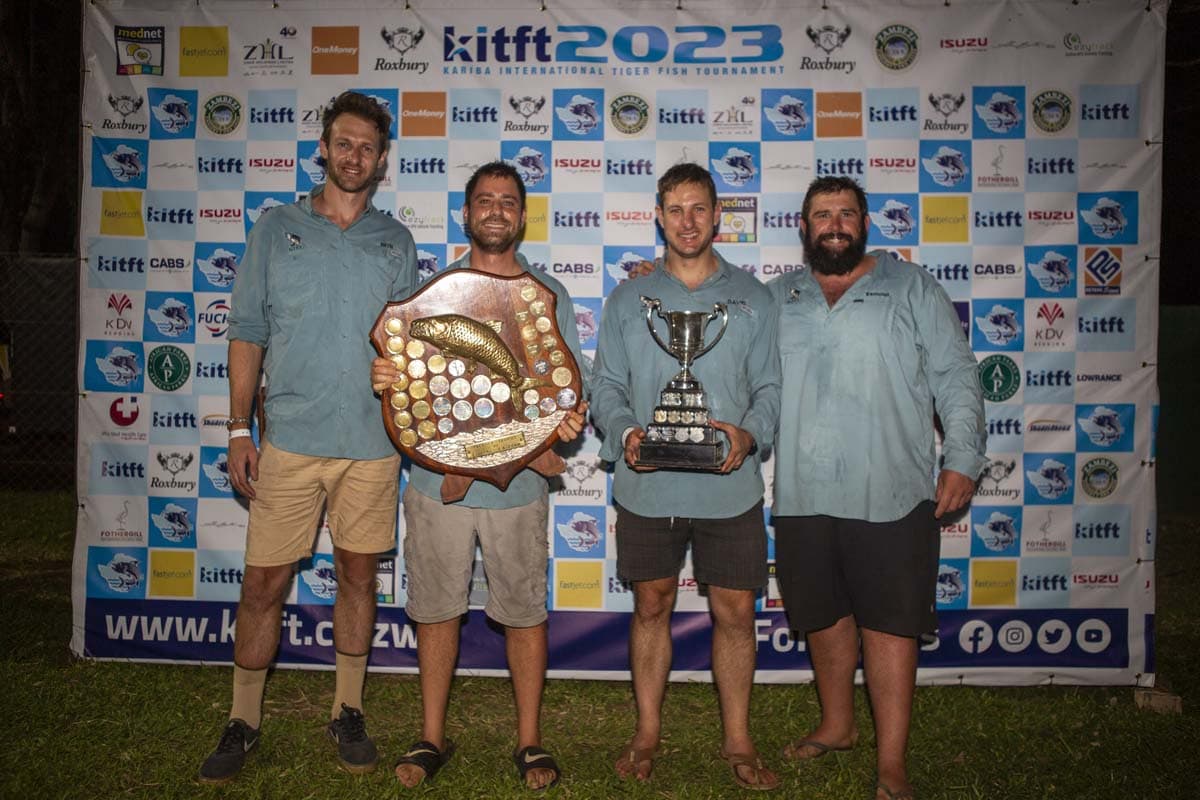 Benians & Purdy / KITFT Trophies
Largest Fish of the Tournament
Mike Byrant - 71.5 cm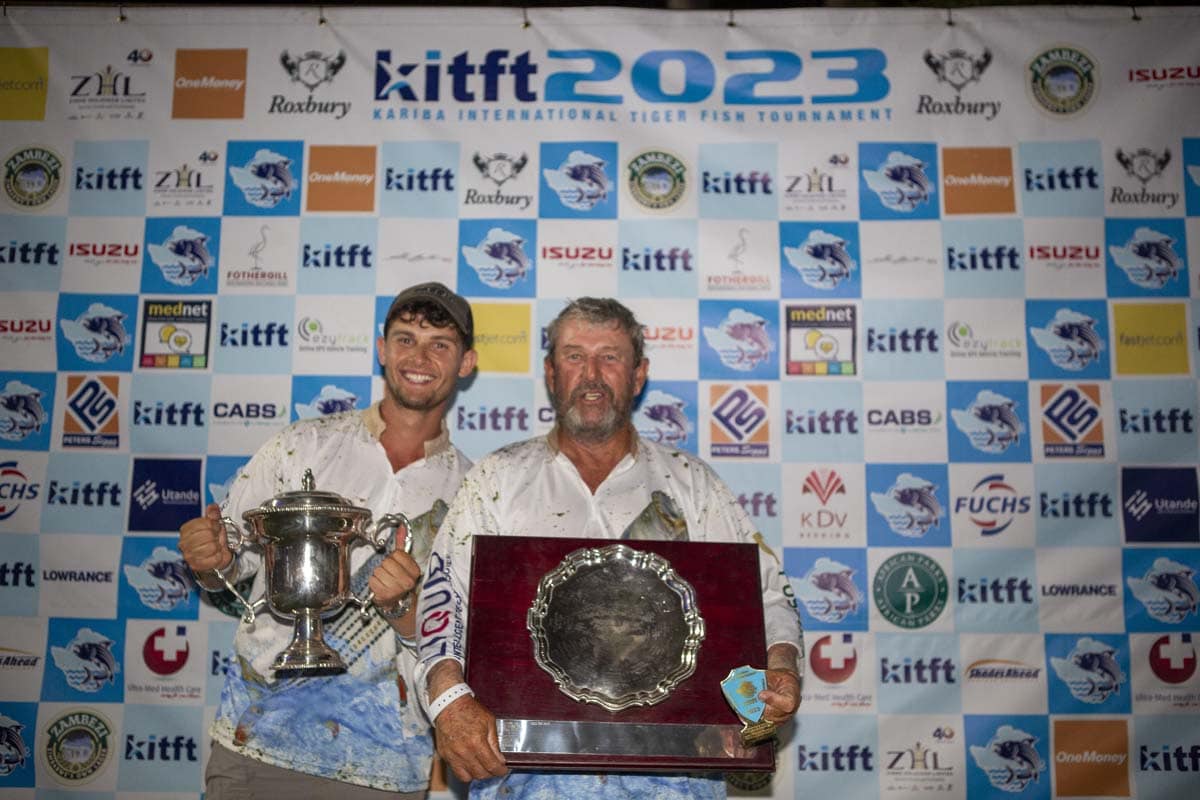 John Clark Trophy
Longest Fish Day 2
Mike Querl - Zambezi Drift - 66cm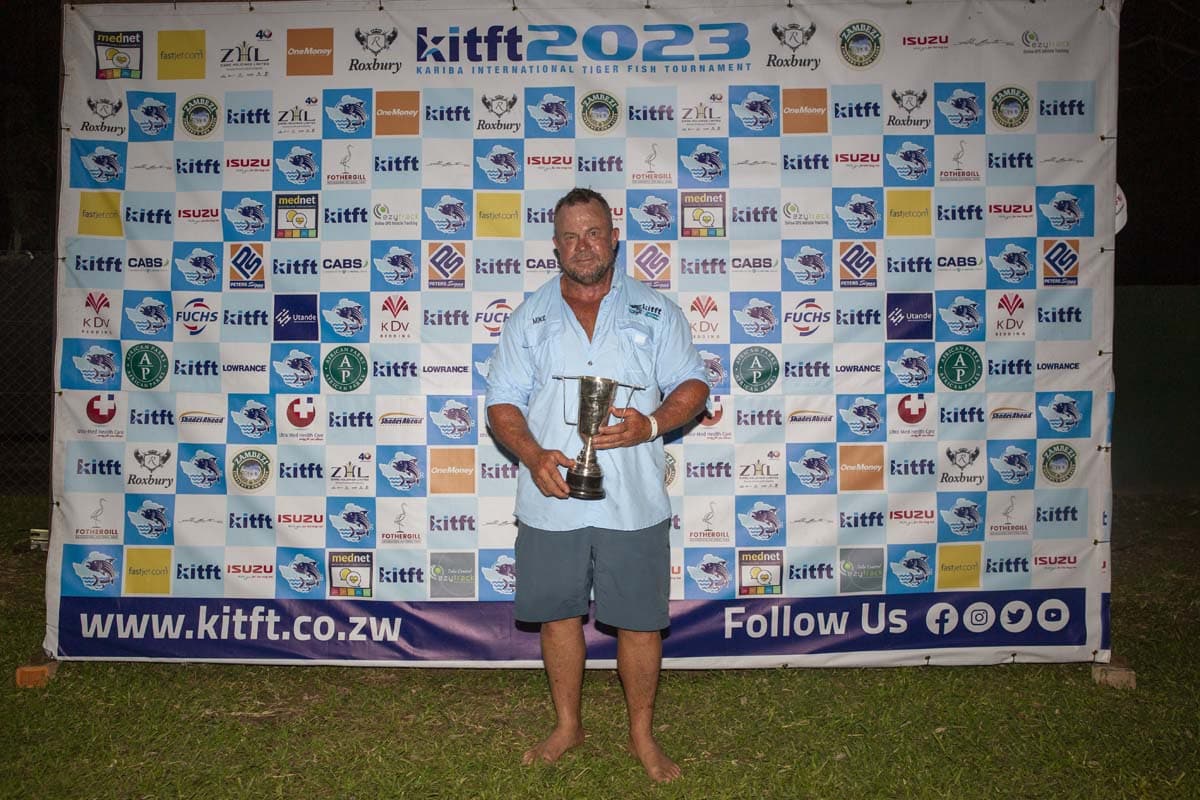 Godfrey Pretorius Trophy
Team Most Points Day 2
Zambezi Drift - 42.02 points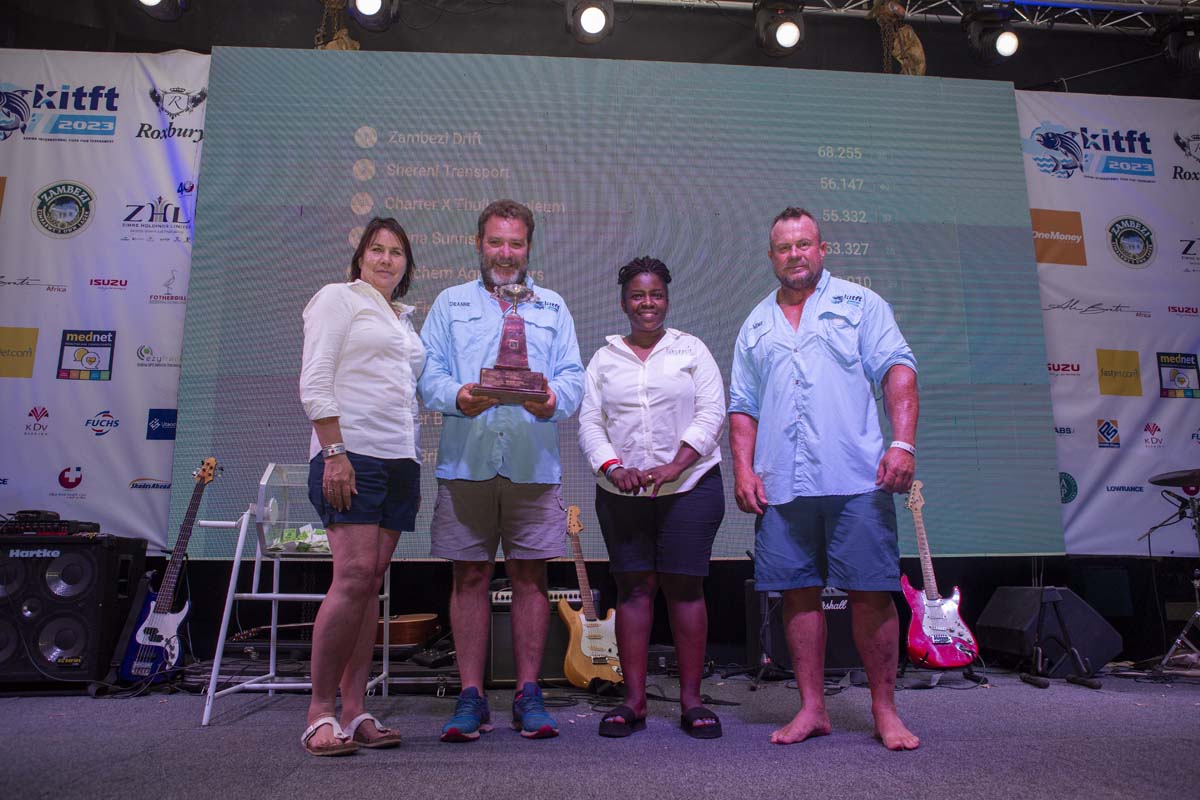 Fishermans Corner Cup
Longest Fish Day 1
Mike Byrant - 71.5 cm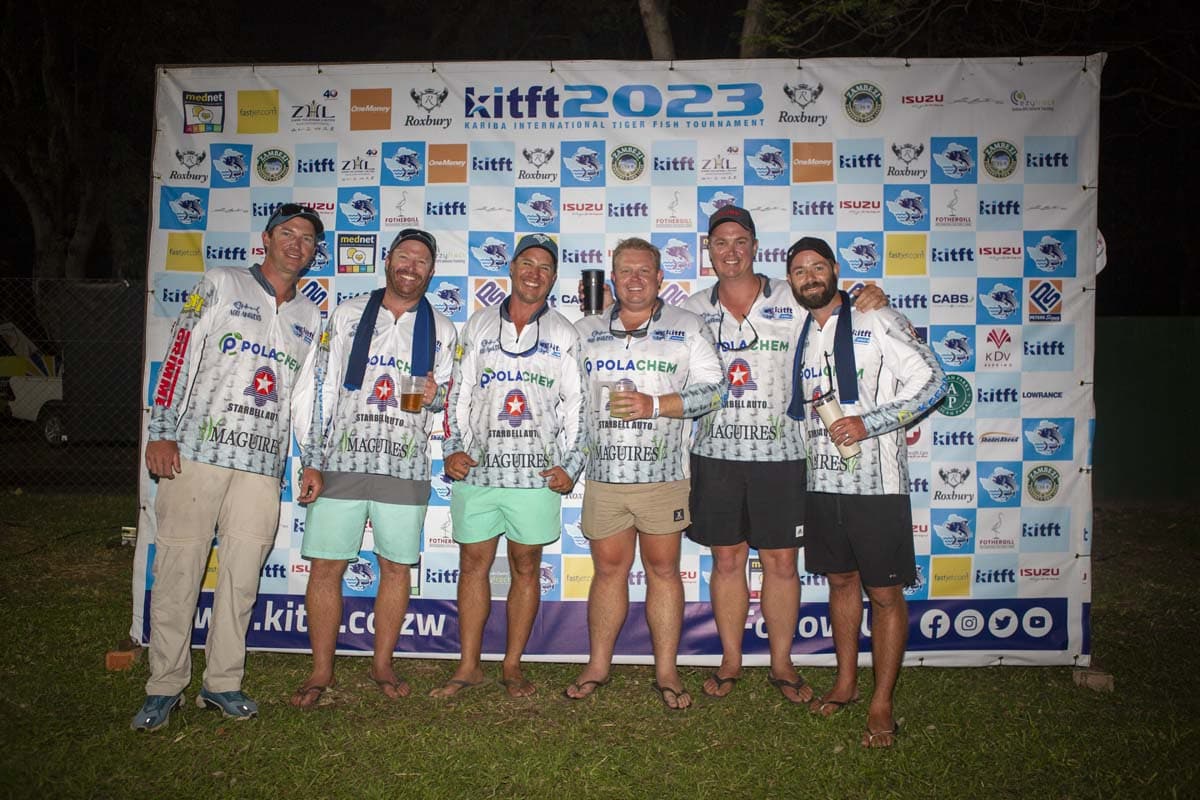 Hurlbatt Trophy
Team Most Points Day 1
Hyena Sunrisers - 32.77 points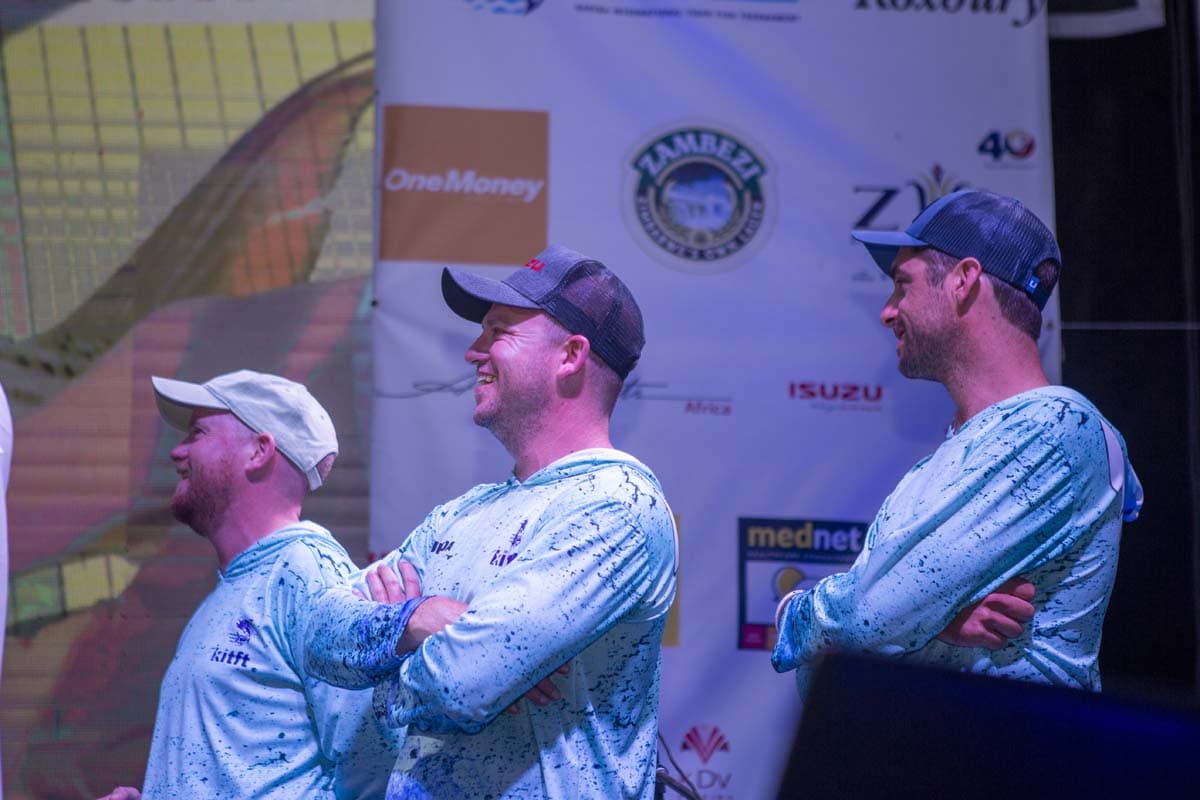 KITFT is a 100% catch and release tournament
Following the successful introduction, in 2022, Kariba International Tiger Fish Tournament (KITFT) is a 100% catch and release tournament.
With the use of the innovative Keepnet app anglers place the fish on a measuring mat, read the length and release the fish unharmed back into Kariba. The length of the fish is the scoring measure. With the many years of data recorded for this tournament and for the tiger fish species we have come up with a formula that equates a length in centimetres to a number of points. This equation is applied across the board and it is the same for every angler that uses the app.
Catch and release fishing improves native fish populations by allowing more fish to remain and reproduce in the ecosystem. This practice provides an opportunity for increasing numbers of anglers to enjoy fishing and to successfully catch fish. Releasing fish caught while fishing in the Kariba International Tiger Fish Tournament (KITFT) will help to ensure that enjoyment of this recreational opportunity will last for generations to come.
In catch and release fishing anglers release tiger fish - unharmed - back to the water where they are caught. When done correctly, catch and release methods result in high survival rates.