Get ready to party at Tiger Fest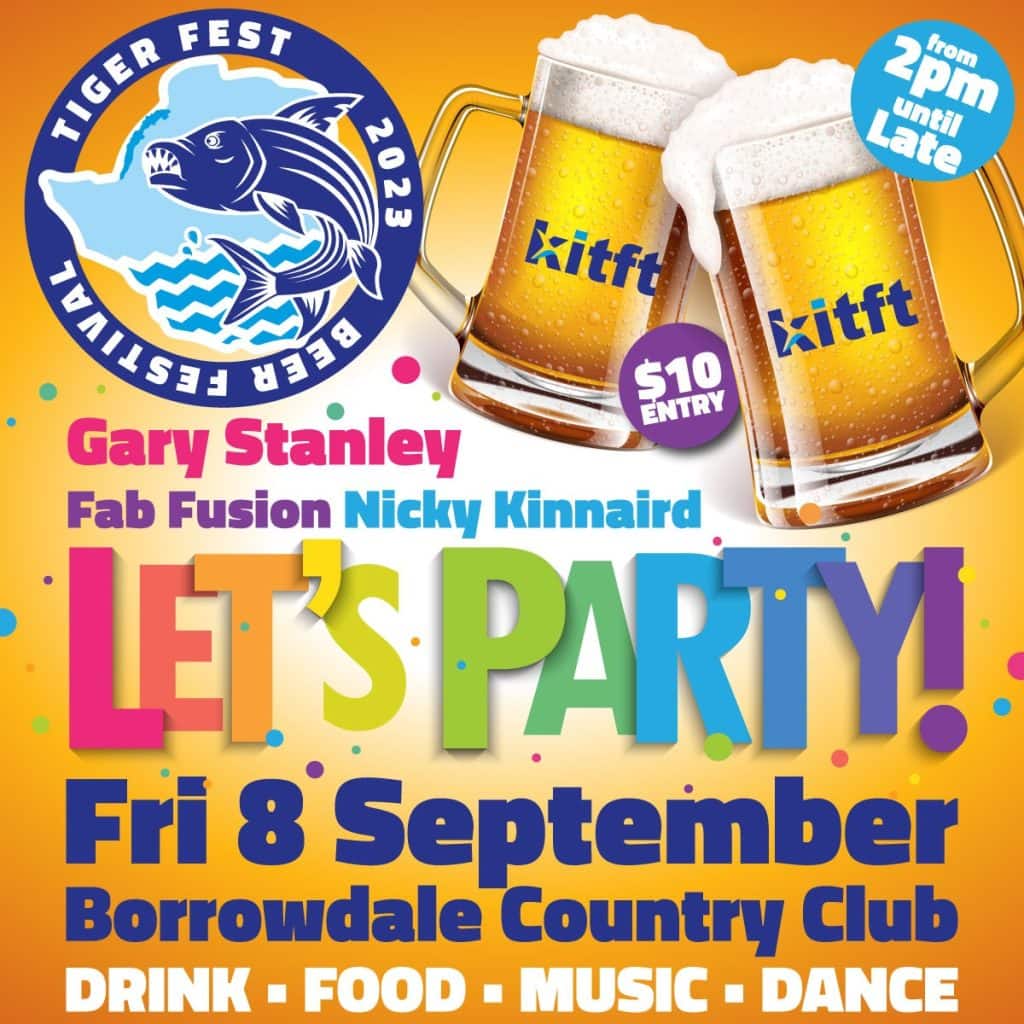 Get ready to party at Tiger Fest! Join us at Borrowdale Country Club on Friday, September 8th, from 2 p.m. onwards for the KITFT pre-tournament beer fest. Bring your friends and enjoy a cold beer or two! Music and entertainment will be provided by Gary Stanley, Fab Fusion, and Nicky Kinnaird. The entrance fee is only $10 on the day, and entry wrist bands are available to buy now at KITFT offices located at 64 Churchill Avenue, Alexandra Park, Harare, Zimbabwe.
Come down for a chance to meet the KITFT committee members and sponsors. Also, some of the prizes to be won at the 62nd edition of the Tiger Tournament will be on display. Here is a chance for you to learn more about the Tiger Tournament and to experience the excitement.