A big thank you to our sponsors and partners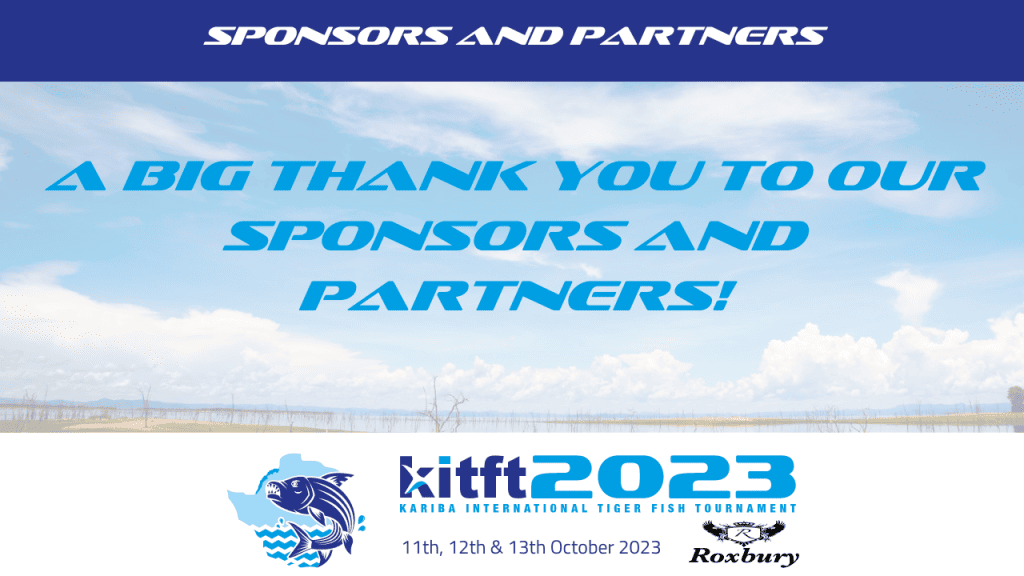 We would like to extend our profound gratitude to all our sponsors and partners for the 62nd edition of KITFT. Without your generous support, this tournament would not be possible. We appreciate your commitment to our tournament and the sport of fishing.
We would like to thank our Title Sponsor @Roxbury.
Our Grand Slam Sponsors, OneMoney, Zambezi Lager and Zimre Holdings Limited.
Our Platinum Sponsors, Autoworld Zimbabwe and fastjet.
Our Gold Sponsors FUCHS Lubricants Zimbabwe and KDV Bedding.
Our Bronze Sponsors Shades Ahead and Ultra-Med Health Care.
Our prize sponsors @Aliboats (Aliboats-Africa.com), Autoworld Zimbabwe, Fothergill Island, Sian Simba River Lodge, TT Motorcycles Pvt Ltd, and F&S Garmin Authorised Dealer Zimbabwe.
Finally, we would like to thank and appreciate the support of our partners, MedNet Healthcare Consultants, Ezytrack, Keepnet Catch and Release Fishing, and @PetersSigns, whose contribution will necessitate the smooth running of the tournament.
Visit https://kitft.co.zw and get all the latest content and information on this year's Tiger Tournament.
#KITFT@62 #Sponsors#Partners#Gratitude